"I first used Megan in 2010. I
had moved into my new place,
my girls were in school and I
had just had surgery and
couldn't do anything. My house
was a disaster area but
Megan came in and took charge.
I remember going downstairs
after she had only been there
a couple of house and
the difference was, like night
and day. No job was too big
or too small for her, whatever I
needed her to do she did, and
did it well!! I felt like a weight
had been lifted that day.

I have used Megan and her
crew for a few friends who had moved out of their homes,
many times with a last minute
call, and she worked her
magic again. She's a ball
of energy and all she wants
is for you (her clients) to
be happy!! I highly
recommend Megan."

- Cynthia Gylov
I, Megan/Owner of HandyWoman Services, have worked in various business/office postions where juggling multiple tasks and projects that ranged in variety became second nature and was easy for me. When a "cap" on increasing my income became a struggle; I decided to dive into the uncertainty of owning my own business; relying solely on myself to be successful.

I was given an opportunity to work closely with Jill Paull of Island Green Clean. She taught me the advantages of using organic products and techniques that showed amazing results. It was with this opportunity that I became motivated to build on my own business.

The name "HandyWoman" was created by my son. As he grew up, he watched me paint, lay carpet, replace locksets, seal tile and clean endlessly. When I decided to get licensed and was contemplating a name for my business, he looked at me and said "well Mom, you are a 'handywoman'." It was then I knew the name for my business. Having always enjoyed meeting new people over time, has provided me with a solid foundation to continue building trust and rappport within my community, exisitng clientele and future potential clients as well. My outstanding organizational skills have allowed me to manage my clientele respectively and above all; provide excellent service. I love what I do and it shows in my work!!!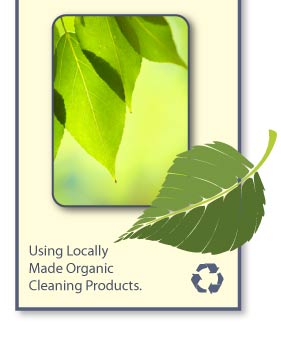 Spend Too Much Time Trying to Find Something
You Need??

My philosophy is everything has a place and should be in its place. Every room in your home has a purpose, yet every household is unique

Revisiting systems routinely until they run smoothly and ultimately become habits -- good habits!!! HandyWoman can help you put these "systems" into place and together we will exceed all expectations.


---
Household Tips
Pure basil extract can be applied to window frames, etc. to deter flies and rid your home of existing flies.


GOT MOLD? Did you know that mold is dangerous even if you are not allergic; some people react by getting tired or depressed. How to treat and prevent mold using only eco-friendly techniques? By simply applying vinegar on a regular basis to affected areas are common known solutions for treating mold. What most people don't know is that grapefruit seed extract and treatree oil are also an option. VIGILANCE WILL PAY OFF!


Fireplace or wood stove ash can serve many purposes. By just adding water to the ash, create a paste which when applied to water marks or stains on wood furniture will diminish the visibility and in some cases eliminates the stain itself.


Ashes can also be used as a fertilizer for shrubs, etc. that like to be raised in alkaline soil. NOT to be applied to plants that thrive in acid soil such as Rhododendrons and Blueberries.


206-909-9985
Together WE Can Get It Done!
Member of the Bainbridge Island Chamber of Commerce

References Available Upon Request.